High pressure pipeline booster pump, especially suitable for the reaction transportation and pressurization of high-temperature and high viscosity polymer melts that require high output pressure, such as resin, chemical fiber and other industries. It is generally installed in the melt pipeline as a booster pump; It can also be installed in the extruder system that requires heating of the heating medium as a metering pump.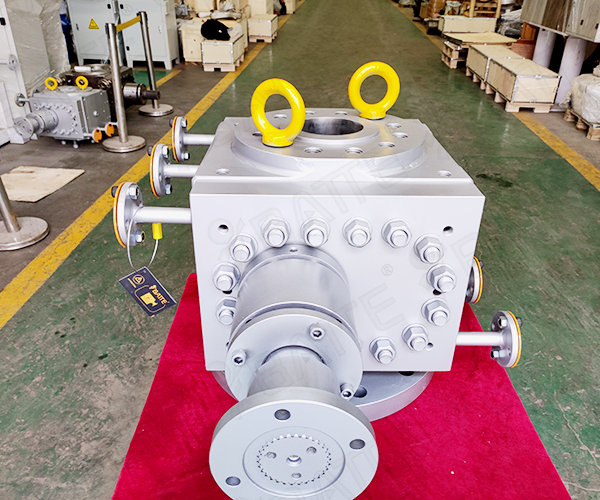 Zhengzhou Batte provides a complete set of pipeline booster pump equipment, including pump body, reducer, motor, coupling, etc., which can be selected and matched according to the different needs of customers' working conditions. The displacement of the pipeline booster pump provided by the company ranges from 5cc/r to 12000cc/r. Melt gear pump is the core equipment in the production process of polymer, used for the transportation of high temperature, high pressure, and high viscosity polymers. Its processing accuracy is high, requiring long-term continuous operation, and high reliability requirements. It belongs to the high-end equipment manufacturing industry.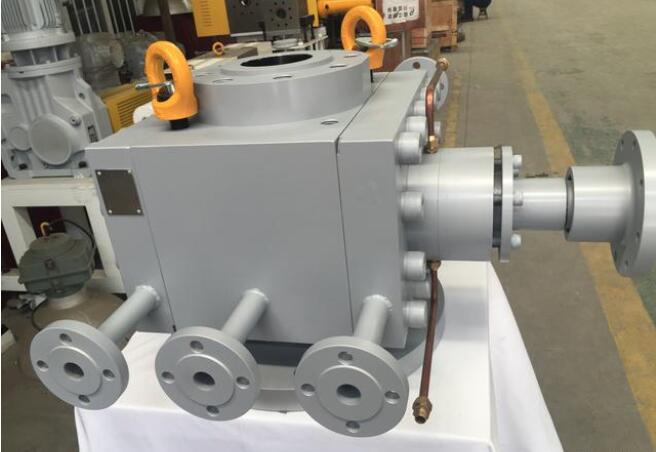 ZB-D series pipeline melt pump is mainly used for stabilizing, pressurization and transportation of medium or high viscosity medium from the polymer flow layer. This series of melt pump adopts conduction oil heating, and applies to PET、PBT、PA、PC、PS、SAN、ABS、HIPS、PP、PE、POM, etc.
ZB-D high pressure pipeline booster melt pump
Email: info@battemachinery.com
Whatsapp: +86 158 38331071