EVA resin has a wide range of uses. Under normal circumstances, the main products of EVA with vinyl acetate content below 5% are films, wires and cables, LDPE modifiers, adhesives, etc.; EVA products with vinyl acetate content of 5%-10% are elastic films, etc.; vinyl acetate EVA with a content of 20-28% is mainly used for hot melt adhesives and coating products; vinyl acetate content is 5%-45%, the main products are films (including agricultural films) and sheets, injection molding and molding products , foam products, hot melt adhesives, etc.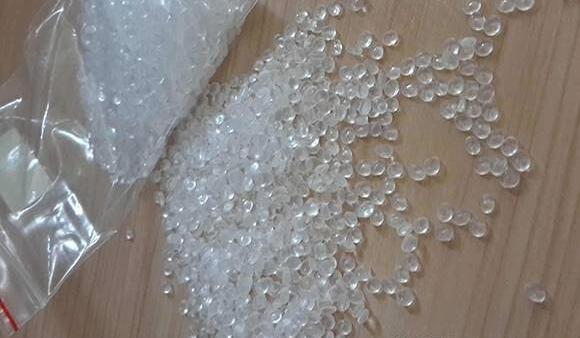 eva
Five design advantages of EVA melt pump:
1. The temperature control is electric heating + circulating water temperature adjustment. The EVA modified adhesive resin must have sufficient time to activate the acid anhydride during co-extrusion to ensure sufficient adhesive force. Therefore, the temperature setting is very important. In order to prevent the degradation of EVA due to excessive processing temperature, the processing temperature should be limited to 238 degrees. The inside of the melt pump for EVA resin is designed with circulating temperature-controlled water to adjust the temperature.
2. There is no dead angle in the design of the runner, and the internal circulation runner has a smooth arc transition. Excessive temperature or dead angle during extrusion will cause the EVA resin to stay too long, which may cause resin aging. Therefore, the retention time will also affect the quality of the film. The design concept of the EVA resin melt gear pump is the same as that of the rubber gear pump. There is no dead angle inside, and the circulating lubrication channel is even and smooth.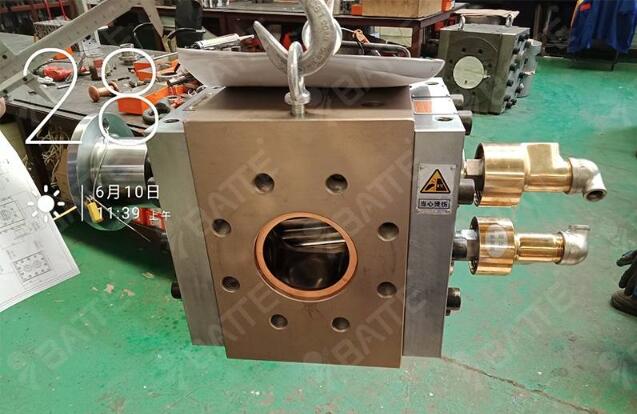 3. The temperature of the gear shaft is controlled by circulating water. Gear meshing and conveying resin compound will generate shear heat by itself. In order to avoid excessive temperature rise, the shaft center is designed with circulating temperature-controlled water, and the shaft head is equipped with a rotary joint.
4. Adopt helical tooth design. The gears of the EVA resin melt pump adopt helical gear meshing, and the meshing operation is stable. Productivity is increased and shearing is reduced.
5. The seal is a maintenance-free spiral seal. To avoid the influence of the residue of the conventional packing seal on the product, the EVA resin melt pump seal adopts the screw seal.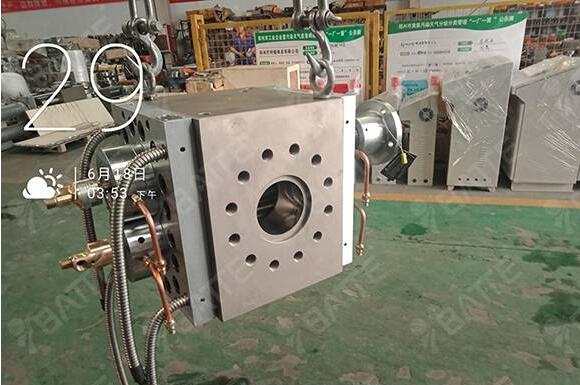 EVA melt pump structure
Pump body: high temperature tool steel, chromium-nickel alloy steel
Gears: High temperature tool steel, nitrided steel
Plain bearing: high temperature tool steel, other special materials
Shaft seal: screw seal
Heating system: heat medium heating
Cooling system: Shaft end cooling system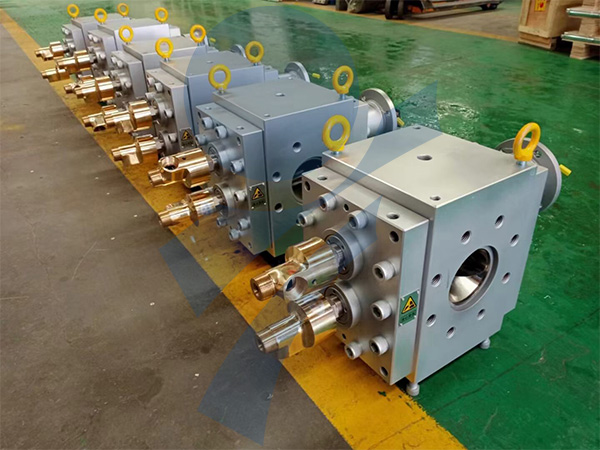 EVA melt pump technical parameters
Size/Flow Range: From 0.5CC - 2500CC
Viscosity: ≤40000 Pa.s
Temperature: ≤400℃(750℉)
Cleaning temperature: ≤450℃ (850℉)
Outlet pressure: ≤40MPa (6000psi)