Problems that can be solved by using melt pump in extrusion system
As a domestic professional extruder melt pump manufacturer, to provide melt pump equipment in various aspects to meet the production needs of users, to provide users with high cost-effective products. Zhengzhou batte melt pump Co., Ltd. is the largest melt pump manufacturer in China.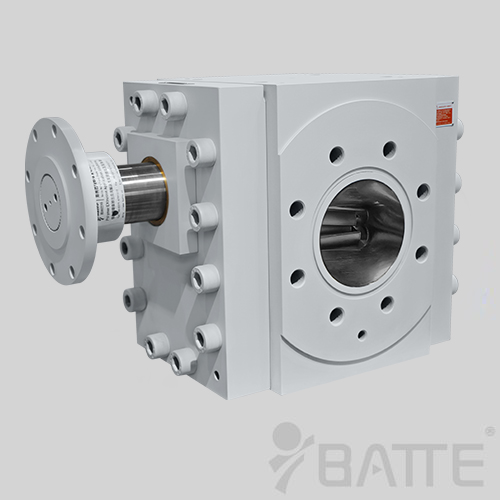 Before the melt pump is installed in the plastic extrusion system, the screw extruder has to bear high pressure. If the screw extruder runs for a long time, the service life of the screw extrusion will be reduced; the pressure fluctuation of the die head will affect the quality of the products. Usually after the melt pump is installed in the extrusion system, there is no need to have too high pressure in the screw extruder. The reduction of reverse flow and leakage and the increase of screw speed not only improve the quality of products, but also save energy.
The application of the melt pump extrusion system can also solve the following important technological problems:
1. When CO extruding multilayer films, sheets or sheets, the accurate proportion of each layer thickness can be guaranteed.
2, by reducing the quantity of waste products to ensure the dimensional accuracy of special shaped strip products, thereby saving raw materials;
3. Using the melt pump, the "blocking" extruder can not only reduce the countercurrent, but also reduce the processing temperature.