High viscosity gear pump is a kind of universal mechanical equipment with wide range. It is widely used in oil, chemical, power metallurgy, mine, shipbuilding, light industry, agriculture, civil and national defense departments. It occupies an important position in the national economy.
At present, in the various fields of the national economy, because of the unreasonable selection, many high viscosity pumps are in unreasonable operation conditions, low operating efficiency, and waste a large amount of energy. Some high viscosity pumps can not be used because of unreasonable selection, or the use of maintenance costs increases, and economic benefits are low.
The so-called reasonable high viscosity gear pump is to comprehensively consider the investment and operating costs of high viscosity pump units and high viscosity pumping stations and other comprehensive technical and economic indicators, so that it is in line with the principles of safety, economy and application.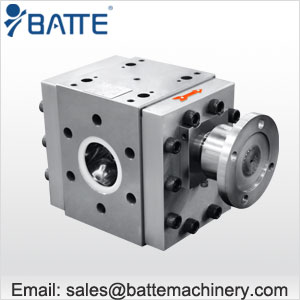 high viscosity gear pump Selection step
First, list the basic data:
1, medium characteristics: media name, specific gravity, viscosity, corrosion, toxicity and so on.
2. The diameter and content of solid particles contained in the medium.
3, medium temperature: (centigrade)
4, the required flow
In general, the leakage of high viscosity gear pump in the process flow system must be considered when the process changes.