1. minimize the dimensional tolerances of the extruded products, so that more products can be made from the material per unit weight. It is more necessary and valuable to use melt pump when the dimensional tolerances of extruded products are strict or the material cost of products is more expensive.
2. the co rotating twin screw extruder and the melt pump are combined into a mixed extrusion granulation production line. The mixing quality and yield of the twin screw extruder are greatly improved than that of the single twin screw granulator. The energy consumption per kilogram of material can generally be reduced by about twenty-five percent.
3. the extruder, such as the melt pump and the tube, plate and membrane, can be added to the extruder of the single screw or the same direction twin screw extruder, which can save the products directly from the granulation process. This system is very suitable for extruded products where materials need to be modified by blending. In addition to the above second advantages, the system also realizes energy saving by simplifying the production process of extruded products and shortening the production cycle.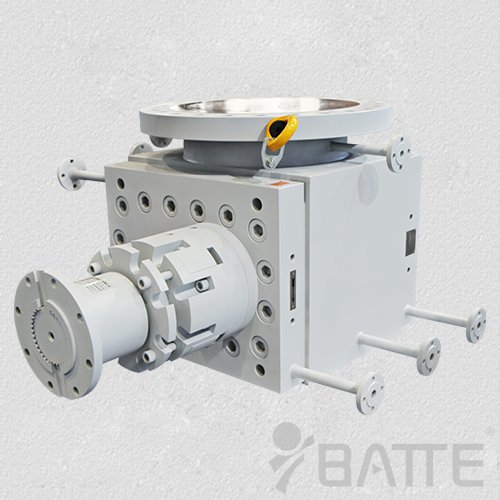 4. can be realized by using multi medium and small size extruders to feed the melt pump at the same time. After the melt pump is pressurized by the melt pump, it is supplied to the machine head to squeeze out large products (large diameter tube, wide plate, film and so on). The production line has compact structure and small footprint. The dimension of extruded products is more precise and easy to control.
5. the configuration of the melt pump on the single screw extruder can make the system operate freely and with excellent performance. Under high head pressure and high output, the amount of extrusion can be adjusted at will and no material will be produced.