2017 Moscow International Plastics and Rubber Exhibition
Show Time: January 24, 2017 - January 27
Organizer: Messe Dusseldorf, Germany
Holding period: one year term
First held: 1988
Show Industry: Chemicals / Environment / Energy - Plastics & Rubber
Venue: Europe - Russia - Moscow
Held Venue: International Exhibition Center in Moscow, Russia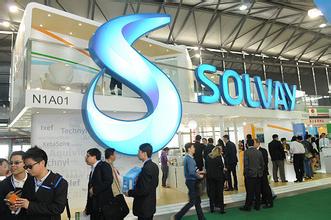 Exhibits
1. plastic knitting machine;
2. Plastic injection molding machine;
3. Plastic packaging machines;
4. plastic mold and die;
5. The re-processing and recycling machinery and equipment;
6. plastic dryer;
7. Rubber materials;
8. Plastic pipe production line;
9. Control and test equipment;
10. finishing machinery and equipment;
11. decoration, printing and marking equipment;
12. The transportation, logistics and warehousing technology.
Show Information
Moscow International Plastics and Rubber Exhibition INTERPLASTICA organized by Messe Dusseldorf famous German company, founded in 1988, held in Moscow next year, due to the federal government by the Russian Industry and Energy of the Russian Federation Government Education and Science the full support of the Ministry, the Moscow city government, Russian Chemical industry Association, the exhibition has now become one of the plastics and rubber industry exhibition in the CIS countries the most influential.
Show organizers plastics industry renowned exhibition company in Dusseldorf, Germany, to make the show more professional and international; exhibitors from around the world, so that the exhibition not only has a strong regional influence, as well as strong international large potential development.
PCG exhibition invites you to participate in this exhibition, and you look forward to develop new markets, gain opportunities together! Show more details, please pay attention to the Foreign Trade Bureau designated exhibition platform - International Show Guide PCG www.showguide.cn or call the hotline 400-8855-088 contact customer service.
Market analysis
Rubber and plastics industry market has become one of Russia's fastest growing market, its size reached 200 million to $ 300 million. Russia 45% of the use of plastic mechanical life of 10 years to 20 years, 25% of plastics machinery has exceeded the maximum service life, need to be replaced.
Rapid development of Russian food industry; strong demand for plastic packaging materials, plastic products for the automotive industry demand is growing. Russia and its neighboring countries continue to establish new plastic processing plant, production capacity continues to expand, the need for a larger related equipment. We need to import plastic machinery more emphasis on low priced small plastic machinery. This gives Chinese exports of such equipment provides a good opportunity. In the plastic machinery into Russia, China ranked third, accounting for 12.5% ​​of the Russian plastics and rubber industry imports.