Gear Pump with Out Motor is required by a Pakistan customer. The melt pump specifications and other requirement advised by customer as the following details.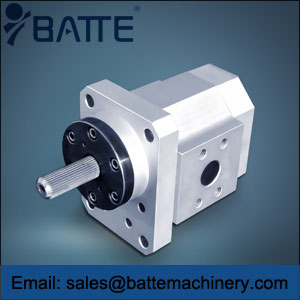 Gear Pump with Out Motor specifications:
S.S. Wear Resistance Gear Pump
With Out Motor
With Pressure Adjuster
Maximum Pressure 20 Bar
Out Put 30- 40 Liter/Min
Head: Negative Head 3-4 Mtr
Motor Rpm: 950
Motor Kw: 0.75
With Male Female Coupling
Medium: Oil Vg 150
Maximum Temperature 80 C
Suction/Discharge 25 /25 Mm
Quantity: 4
Advice / provide the following details as requirement:
Approximate gross weight?
Air freight up to Lahore/Sea freight up to Karachi (PASKISTAN) ?
Manufacture Name?
Origin of Quoted Item ?
Genuine or Replacement ?
New or Refurbished ?
Literature / Datasheet ?
Delivery Period ?
H.S Code (Custom Tariff Code)
If you also need this type Gear Pump with Out Motor please contact us freely, and we will send the details to you as soon as possible.