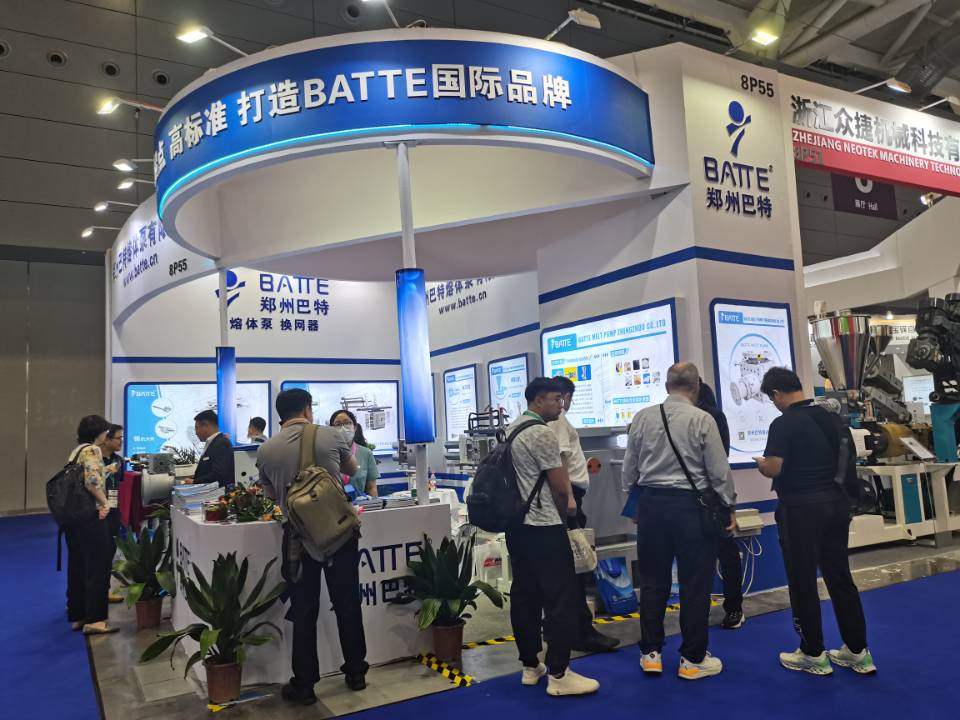 The "CHINAPLAS International Rubber and Plastic Exhibition" has grown with the growth of China's plastic and rubber industry for over 30 years, and has now developed into a well-known rubber and plastic industry exhibition in Asia, playing a positive role in promoting the development of China's rubber and plastic industry. At present, the "CHINAPLAS International Rubber and Plastic Exhibition" is not only a large exhibition in the plastic and rubber industry in Asia, but also recognized by industry insiders as the second largest exhibition in the rubber and plastic industry in the world, second only to the "K Exhibition" in Germany.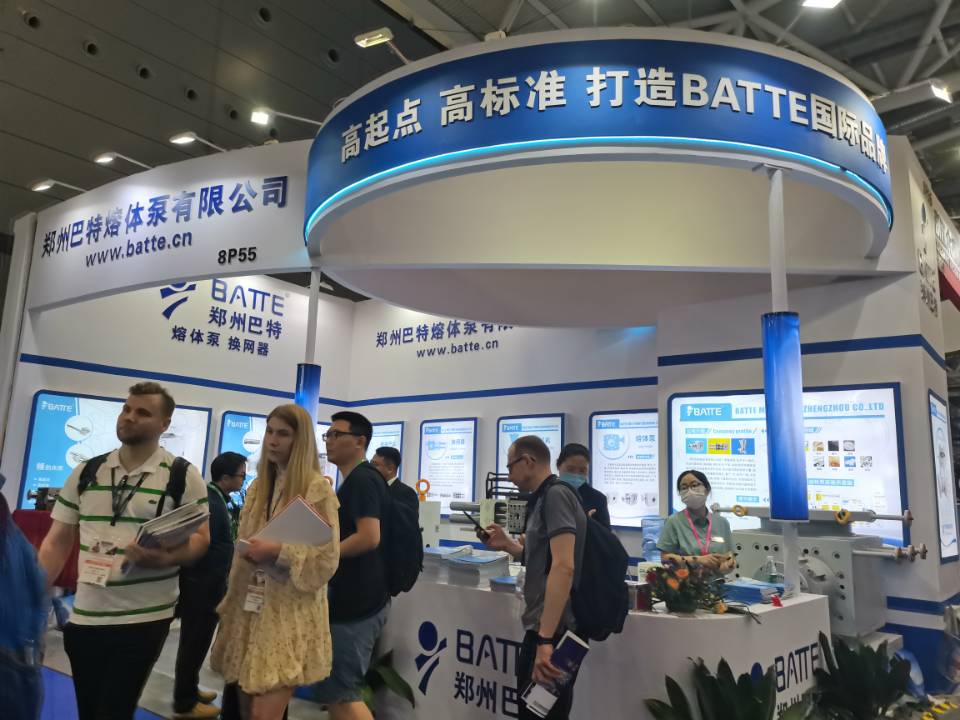 Batte Melt Pump Zhengzhou Co., Ltd. is a high-tech enterprise specializing in the research and development, production and sales of plastic extrusion melt pumps, rubber extrusion melt pumps, reactor kettle pumps, pipeline melt pumps, spinning melt pumps and other chemical gear pumps, screen changers fast, automatic, plate hydraulic screen changers, column hydraulic screen changers, mesh belt continuous screen changers, and feeder products. With strong technical strength, we have conducted long-term research and development and cooperation with several higher education institutions in China, It is one of the earliest enterprises in China specializing in the production of extruder screen changers and melt pumps, and its products are exported to North America, Europe, Asia, and Africa.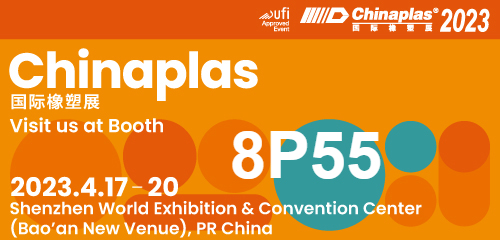 The 35th China International Plastic and Rubber Industry Exhibition, CHINAPLAS 2023 International Rubber and Plastic Exhibition, was held in Shenzhen World Exhibition&Convention Center (Bao'an New Hall), China. Hosted from April 17 to 20, 2023, Zhengzhou Batte Exhibition booth number: 8P55. Welcome to visit and guide us!
Email: info@battemachinery.com
Whatsapp: +86 158 38331071