For your purchase requirements. Get latest info on Internal Melt Pump, suppliers, manufacturers, wholesalers, traders with Internal Gear Pump prices for buying.
Batte has accumulated abundant experience on the application technique of melt pumps since we manufacture pumps professionally. Recently according to the development trend of melt pumps application all over the world, especially in the field of precise plastic extrusion, we have done extensive research on the pump operation performance, practical function, equipment structure and control technology and achieved regular achievements. And Batte is a professional manufacturer of Melt pumps,Loss-in-weight Feeder,Screen changer.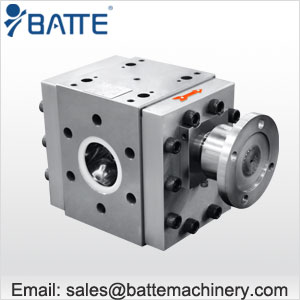 Increased efficiency, decreased environmental impact. Parker pressure-loaded gear pump is an efficient, simple design - few moving parts.